Solar powered Roller Shutters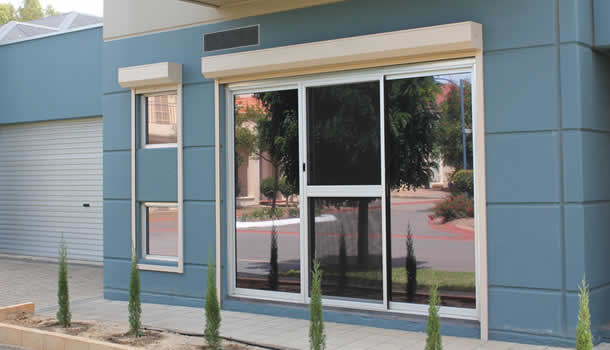 A smarter and greener way to power your shutters
Our new E-Solar roller shutter system is run completely off the grid requiring no mains power as part of it's installation. This is achieved by the use of a compact solar cell mounted near the shutter box outside that charges a lithium iron battery used to control the shutter's high torque low voltage motor.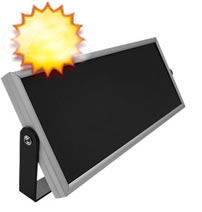 Benefits of solar powered roller shutters
Environmentally friendly using green energy
Simple straight forward installation
Solar panel mounted near shutter box or on roof
Save on electrical installation costs
Wall switch or remote control operation available
Battery and controller located inside the home
Suitable for bushfire zones
Ideal for bushfire zones
Being independent of the mains our solar powered roller shutters are the perfect solution for bushfire zones where power may be cut at any time, it allowing continuous use of your shutter system providing protection from bushfire attack.
Perfect for remote locations
Our Solar Powered system is also ideal for remote installations where power isn't easily accessible or where expensive 240 volt cable runs need to be installed. Now you can have a roller shutter on a tool shed, commercial out building or farm shed where no power is available.
Book a roller shutter quote today
Call or send us a message today to discuss your ideas. One of our helpful employees will arrange a time to discuss your requirements and provide you with a competitive written quote - Phone: 1300 559 110.