Frequently asked questions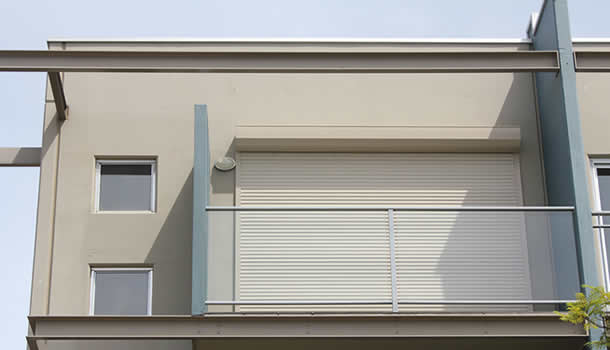 Here's some of the most frequently asked questions about our Roller Shutters and services, if you can't find the answer please give us a call 1300 559 110.
What should I expect from the Design Consultant on arrival?

Once our Design Consultant arrives at home or office they will obtain an understanding of your needs and following a short presentation of the Roller Shutter options, with no pressure sales what so ever, will provide suggestions with regard to solutions to your Roller Shutter needs and present you with a detailed obligation free written quote at no cost.

How can I make payments on my Roller Shutters?

The Trademan provides convenient payment options for your Roller Shutters by cash, cheque, credit card or direct deposit using Electronic Funds Transfer (EFT).

Can I purchase shutters on interest free terms?

The Trademan provides interest free terms on the purchase of your Roller Shutters and can obtain an on-the-spot approval with their state of the art no-doc electronic submission of your application.

How long does it take to install Roller Shutters from the date of order?

Your Roller Shutter order will generally be check measured within a week of purchase and fully installed the week following.

If I purchase 240 volt shutters, do I need to find my own electrician?

The Trademan provide a full installation service including the electrical commissioning of your Roller Shutters by licensed electricians to mains power.

Is the person who will install my Roller Shutters qualified?

With over 20 years experience, The Trademan installers are highly professional and fully trained for all types of Roller Shutter applications and installations. The Trademan is also a fully licensed and insured builder.

What is the warranty offered on your Roller Shutters?

The Trademan Roller Shutters come with a 10 year manufacturer's warranty and between 1 and 5 years manufacturer's warranty on the electronic automated components.

Will my shutters save me on energy costs?

Roller Shutter curtains are made from specially designed aluminium slats. Each slat is insulated with polyurethane foam and will keep in or out 80 – 90% of heat that would normally radiate through the window. This will result in less requirement for heating and cooling of your home, reducing your energy costs.

Will the shutters protect my home from fires?

In the event of a bushfire, it is common knowledge that hot or burning embers entering your home is a major factor for the ignition of the building itself. Testing undertaken by the CSIRO proves conclusively that the home stands a better chance in case of bushfire if fitted with Roller Shutters. The conclusion was that Roller Shutters provided complete protection from bushfire exposure.

What operational options are available for my shutters?

The Trademan Roller Shutters can be operated both manually and electronically. Roller Shutter automation is available with 12 and 240 volt Smart Drive installations and for ultimate convenience can be also operated with full remote control options.

Can I purchase Solar Powered Roller Shutters?

If you prefer the more efficient, greener option, 12 volt Roller Shutters can be fitted with solar panels to eliminate the reliance of mains power and can operate anytime and anywhere. The Trademan solar powered Roller Shutters are designed and manufactured to withstand the harsh Australian conditions.