Roller Shutters for your shop or business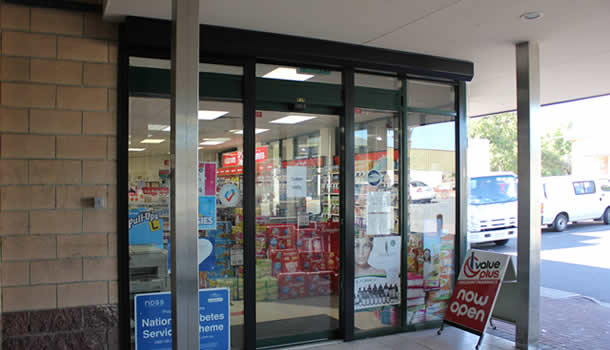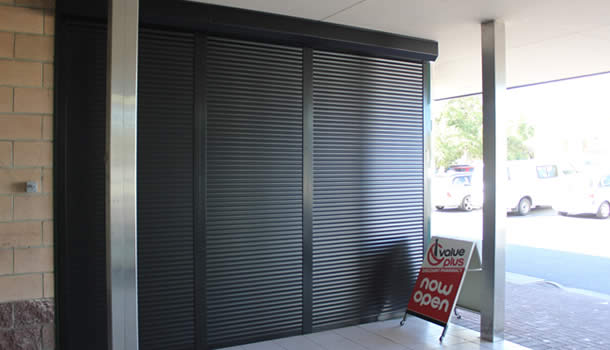 Commercial series Roller Shutters
The Trademan service a wide range of business throughout Adelaide for their Roller Shutter needs. Whether it's a new installation or service and repairs on existing shutters we've got you covered.
Custom colours and branding
Roller shutters not only provide security for your business but are perfect for branding with sign writing or stickers when they are closed.
Custom colour powder coating is also available to match your brand or livery. Choose from over 200 Dulux powder coat colours. The standard abrasion resistant coating ensures longer lasting quieter performance with the additional benefit of UV protection for long life.
Secure control options
For both domestic and commercial Roller Shutter applications a wide range of operational options are available including external key access switches and radio transmitted remote control for automated systems. And UPS backup systems are available in the event of a power failure.
External key lockable Roller Shutters are also available for manually operated installations. These include commercial grade security locking bars and pad-lockable slide bolt options.
Super strength slats
Strong, tough and durable, The Trademan also offer The Super Shutter series which has been developed as a premium product for commercial applications for high wind areas or when high security strength is required.
With a 40mm curved profile offering excellent roll up diameters, you have the ability to mix n' match with our standard shutters, as well as having the choice of perforated and non-perforated all with insulating advantages.
Automated Roller Shutters
The Trademan offer a full range of automation options with their E-Port and Somfy products. It enables us to tailor design the right system for each individual installation.
Features of The Trademan automated Roller Shutters include obstacle detection, radio control, pre-setting favourite positions, automatic resetting of limits extending the life of your roller shutters, frost protection, automatic sun detection and automatic timer control.
Let us quote your system
Call or email us and we'll meet you at your shop, hotel or business to discuss the best system for your needs. We'll tailor a quote at the best possible prices and then handle the whole job promptly and professionally right through to the clean up.