Ezi-Trade payments and GE Creditline
Pay no interest ever
Why wait for your Roller Shutters when you can have them today with no interest ever! Talk to The Trademan now about our Ezi-Trade interest free payment options.
Flexible payment terms
You have the choice of 6, 12, 18, or 24 months interest free with no payments until your Roller Shutters have been installed. You can choose from direct debits from your bank account or your credit card. The application and approval process is done in the comfort of your home in only a few minutes and all you need is photo identification.
What does it cost?
Ezi-Trade payments are provided by Certegy Ezi-pay who provide a No Interest Ever!* Loan, however you will pay a once off establishment fee of $35.00 and a $2.80 per payment processing fee with each repayment. Conditions apply and terms are available on application.
About Certegy
*Certegy Ezi-Pay Express is a continuing credit payment plan provided by Certegy Ezi-Pay Pty Ltd (ABN 28 129 228 986). A once off establishment fee of $35 to activate your account is payable with your first purchase under the plan. A monthly account keeping fee of $2.90 and a payment processing fee of $2.80 applies, other fees and charges may apply. Call us for terms and conditions or visit www.certegyezipay.com.au
---
GE Creditline and Gem Visa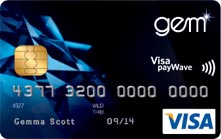 The Trademan is an accredited GE merchant and can accept add on sales for existing GE Creditline or Gem Visa customers. We also offer new interest free terms of 6, 12, 18 or 24 months. Talk to us today about the best deal to suit your needs.
Available to approved applicants only. Conditions, fees and charges apply. Gem Visa is a credit facility provided by GE Capital Finance Australia (ABN 42 008 583 588), trading as GE Money. Australian Credit Licence number 392145.
---
Get a free quote
Talk to us today to start planning your Roller Shutter project anywhere in Adelaide – 1300 559 110.