Roller Shutter service and repairs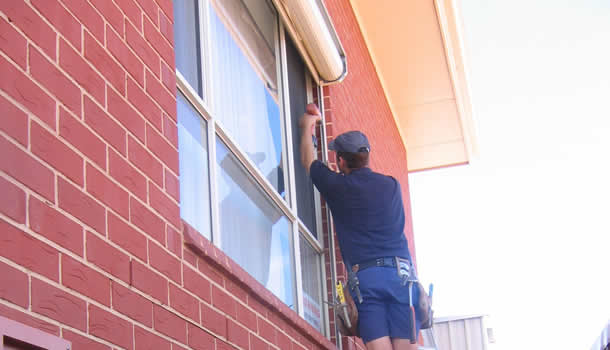 Roller Shutter servicing
The Trademan repair and service all problems associated with any type or brand of roller shutter. And with over 20 years experience our service technicians have the best skills to effectively repair and service your Roller Shutter and associated components at the most affordable rates.
Common Roller Shutter faults
Some of the most common Roller Shutter repair services include broken straps, winder replacements, battery replacement, burnt out motors, general roller shutter servicing and replacement of broken slats.
Motor upgrades and replacement
If you're looking to trade up from manual to automatic Roller Shutters we can help with a wide range of quality low voltage and 240 volt motor options. we also specialise in roller shutter conversions without the need to replacing your actual roller shutter curtain or guides. We can alo upgrade your controls to RF remote and setup a multi channel system to control multiple shutters.
Book a service today
To book a roller shutter service, simply call us on 1300 559 110 or send us a message via our contact form.